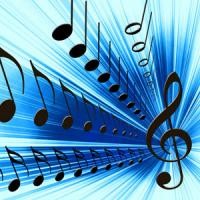 Enjoy a concert! Number 40 in a series of uses for your library card.
Great River Regional Library loves music, and so do our users!
We have a terrific collection of music CDs, a portion of which can be found on the shelves at each of our 32 locations. The collection includes everything from punk rock to opera. Search the catalog to find more.
Many of our branches also enjoy featuring live musicians in programming. In the past year we've had guitar wizards, the St. Cloud Symphony Orchestra, harpists, folk and bluegrass musicians, players of the Scandinavian Hardanger fiddle, and the smoky vocals of Prudence Johnson.
Take a look at the library's Events calendar to see what's happening at library locations near you.