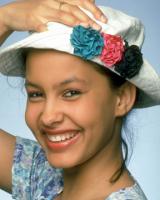 Take out the latest fashion magazine. Number 34 in a series of uses for your library card.
Great River Regional Library (GRRL) provides a fun and interesting selection of magazines at each of its 32 locations. The magazines are chosen by the library branch managers to appeal to local interests and to provide a broad selection for area readers.
Magazines are entered onto the library catalog and become available for checkout once a new issue is available. Therefore, hundreds of different titles are available to all cardholders. If a particular magazine you are interested in is not available on the shelves at your local library, check the catalog. If it is available elsewhere it can be delivered to you. If the library doesn't have that magazine, feel free to suggest it using our Suggest a Title online request form.
Fashion is just one of the topics represented in the GRRL collection. A general keyword search using the word "magazines" produces a lengthy list including popular men's titles such as GQ and Esquire, and women's titles such as Cosmopolitan, Glamour, Seventeen, Teen Vogue and Vogue.
Fashion is fun, and we approve of that!