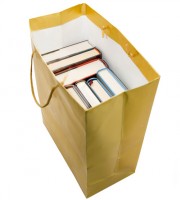 The Friends of the Albany Library are having their annual book sale and it's coming soon!
The dates are June 18,19, and 20 from 12 noon to 6 p.m. in the Council Chambers at 400 Railroad Avenue in Albany. A large selection of book for adults and children will be available along with movies, books on tape and other miscellaneous items. Proceeds from the book sale benefit the Albany Library.
If you would like to make a donations of items to the book sale please bring them into the library by June 15. Due to construction on the main street in Albany the best way to get to the library is to take Church Avenue off Eighth Street. Church Avenue is one block south of Railroad Avenue and goes right by the library.