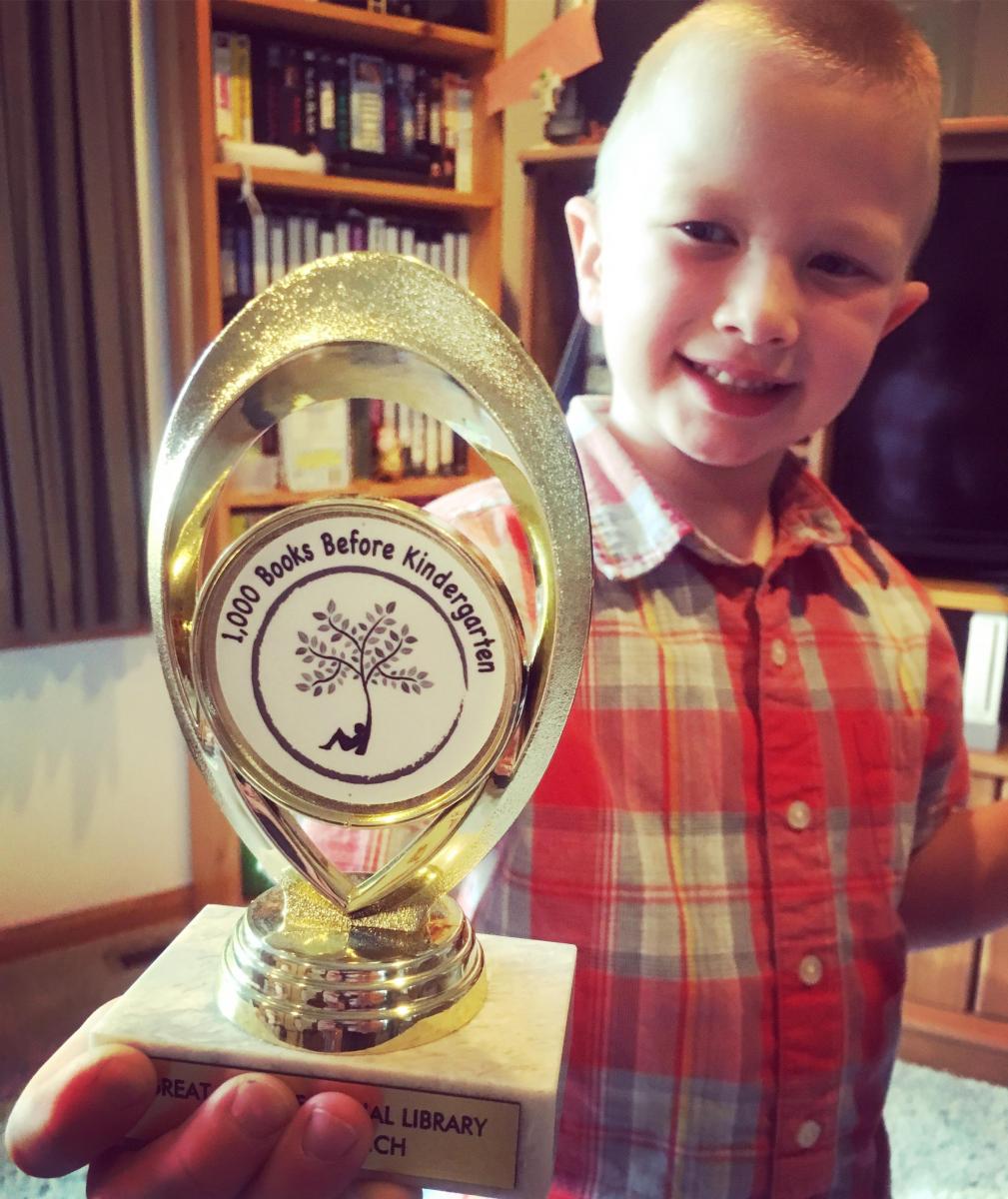 The Saukkola family knew Hunter, 5, enjoyed paging through books.
They just didn't know how much.
This fact became evident when the upcoming Kimball school kindergartner stunned his family and library staff by doing something highly unusual – reading 1,000 books between March 7 and June 17.
"Once we started reading, we never stopped," Hunter's mom Erin said with a grin.
Hunter is a recent graduate of Kimball Library's newly created 1,000 Books Before Kindergarten program. The Saukkola family learned about the activity through "Literacy Night" at Hunter's school early in the year and quickly registered.
Before long, it became clear that Hunter's approach to the 1,000 Books program was a little…unorthodox.
Reading quickly took top billing at the Saukkola house. Erin, who stays at home with Hunter and his nine-year-old sister, Haylie, jokes that household priorities shifted a little.
"I just had to do everything else later," she laughs.
This fact was not lost on Kimball Library staffers.
 "He pretty much demanded that he be read to by mom, dad, his sister and grandparents every chance he got," says Kimball Library manager Carla Asfeld. "This urgency was fueled by the fact that Hunter will be starting kindergarten in the fall."
Hunter's commitment to reading didn't fade. Erin says reading took place inside the house, out in the yard and in Hunter's backyard fort. Books accompanied the Saukkola family on vacation, in the car and at the cabin.
"We were checking out and returning around 40 books a week," Erin laughs.
Some afternoons, Hunter and mom would read over 20 books.  Then, dad Blaine would arrive home from work – and Hunter and dad would read 10 more books.
A few select books made frequent repeat appearances – most noteworthy, Hunter's favorite, a book called Daredevil Duck, which he now has completely memorized.
"It's actually not a bad book," Blaine says, smiling.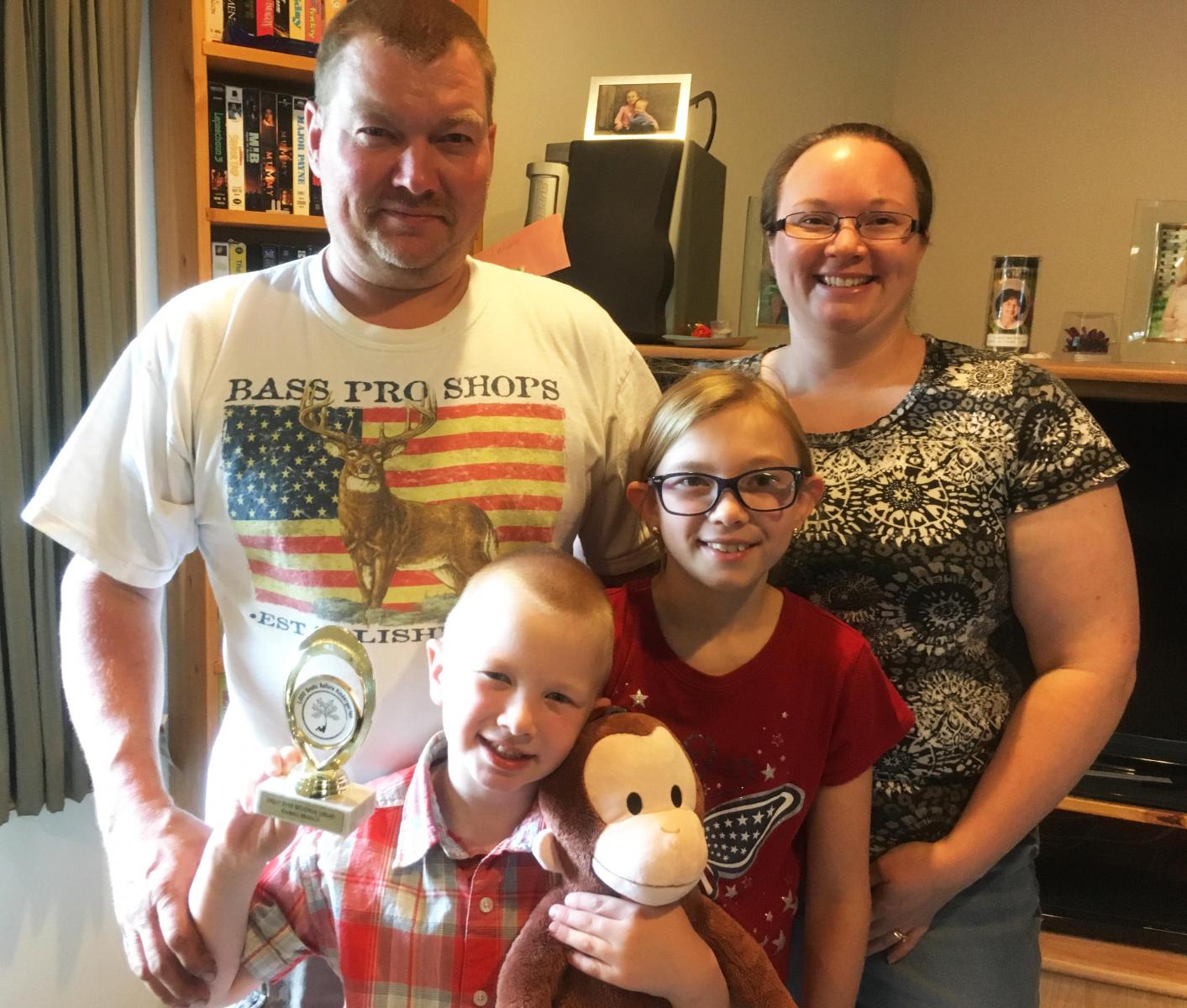 Hunter enthusiastically admits loving to read just for the fun of it – but there were appealing incentives right out of the gate.
"After seeing the trophy and (stuffed animals) that were being awarded to those that completed 1000 Books, Hunter made up his mind to get it done," Carla says.
The school year will find Hunter taking on new challenges as a kindergartner, but the impression he's made on the staff will remain.
"Hunter has the most endearing personality," Carla says. "He's gentle and thoughtful and always has a story to share in his very matter-of-fact way. With each visit, Hunter was able to share his successes with the library staff that congratulated and encouraged him to meet his goal."
And, an accomplishment this amazing takes some teamwork.
"Those of us who know Hunter and his family know the efforts they have put into this accomplishment. We applaud them for their efforts."